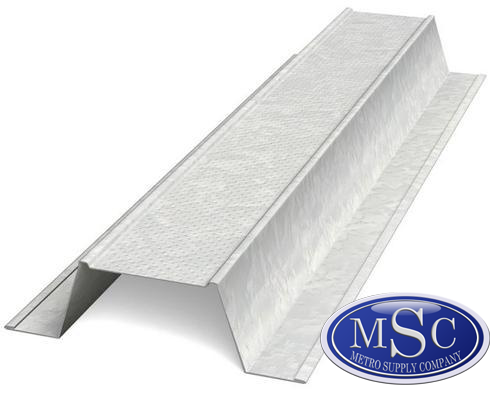 Metro Supply Company stocks the correct fitting hat channel for resilient clips like Green Glue Whisper Clips. Hat Channel comes in all types and sizes and we have found the perfect fitting channel for use with the 2-1/2" wide clips. Hat Channel that has a wider base will cause the hat channel to warp during install which leads to unsafe installation and an uneven finished drywall surface.
Hat Channel Dimensions:
Width: Top 1-1/4"
Width: Bottom 2-1/2"
Height: 7/8"
Length: 10ft (12ft available)
Guage: 25 ga
GREENGLUE SOUND ISOLATION WHISPER CLIP LAYOUT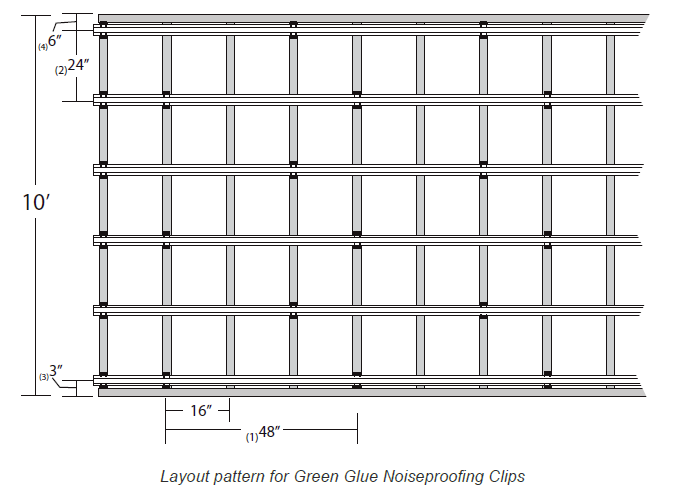 The image shown above is the stagger method layout for Green Glue Whisper Clips and Hat Channel. Each row of hat channel must be no more than 24" apart with the top channel being no more than 6" from the ceiling and the bottom channel being 3" from the floor. Each Green Glue clip must be no further than 48" apart.
Green Glue Sound Isolation Clips should be installed with the following recommended fasteners:
Wood Studs: #8 x 2-1/2" long coarse thread screws (2 per clip)
Steel Studs: #8, #10, or #12 x 1-5/8" long Type S self-tapping screws (2 per clip)
Concrete: 3/16" diameter x 2-1/4" long Tapcon or equal anchor screws (2 per clip)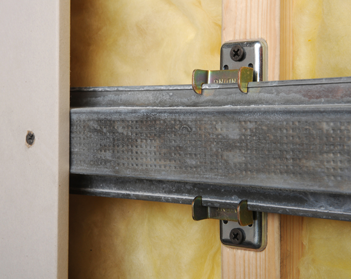 Once all of the clips are fastened, simply pop the hat channel into the clips by placing the bottom edge of the channel into the bottom of the clip bracket. Then push the hat channel down and in to snap the top edge into place. If you receive resistance when popping the channel into place, make sure the clips are lined up. If the clips are not even, you leave the clip on the hat channel and unfasten the screws. The channel will correct itself allowing you to fasten it in the correct spot.
Hat Channel Overlaps:
Walls or ceilings that are longer than 10ft will require hat channel splicing. Splicing is easy, and only requires a 6" overlap of the adjoining hat channel. The overlapping hat channel should be secured by two 7/16" framing screws. Splices should be placed between two clips that are in close proximity.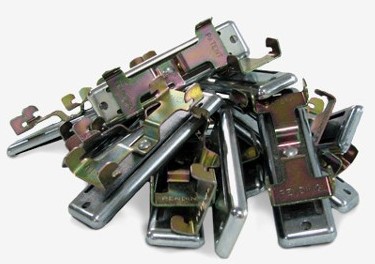 Green Glue Sound Isolation Whisper Clips