OWENS CORNING FIBERGLASS PIPE INSULATION SSL II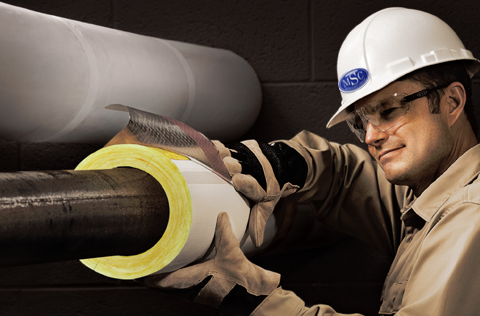 DESCRIPTION:
Owens Corning Fiberglas pipe insulations are molded of heavy density resin bonded inorganic glass fibers. These one-piece, 36" long, hinged sections are opened, placed over the pipe, closed and secured by means specific to the type as described below.
Fiberglas Pipe Insulation SSL II is jacketed with a smooth, reinforced, wrinkle resistant all-service (ASJ) vapor retarder jacket. Factory applied double pressure sensitive adhesive closure provides positive mechanical and vapor sealing of the longitudinal jacket seam. Pressure sensitive butt strip seals complete the positive closure.